PROJECT


PULSE
AI Powered Personal Audio Experience
WHAT I DID
Name + Logo
Packaging
Copywriting
Ad Campaign

PROJECT DETAIL


These AI-powered headphones are a cutting-edge audio solution that utilizes artificial intelligence to analyze the user's musical preferences, location, mood, and activity level to provide an endless stream of perfectly tailored music playlists. With an intuitive digital DJ interface and exceptional sound quality, comfort, and style, these headphones offer a personalized and seamless music experience like no other
LISTEN TO LIFE, TAILORED TO YOUR MOOD
The target audience for this product is young, tech-savvy individuals who are passionate about both technology and fashion. This includes students, professionals, fitness enthusiasts, and anyone who wants a more personalized music experience and wants to show off their technological and fashion-forward taste.
BRAND VOICE
Confident - Innovative - Stylish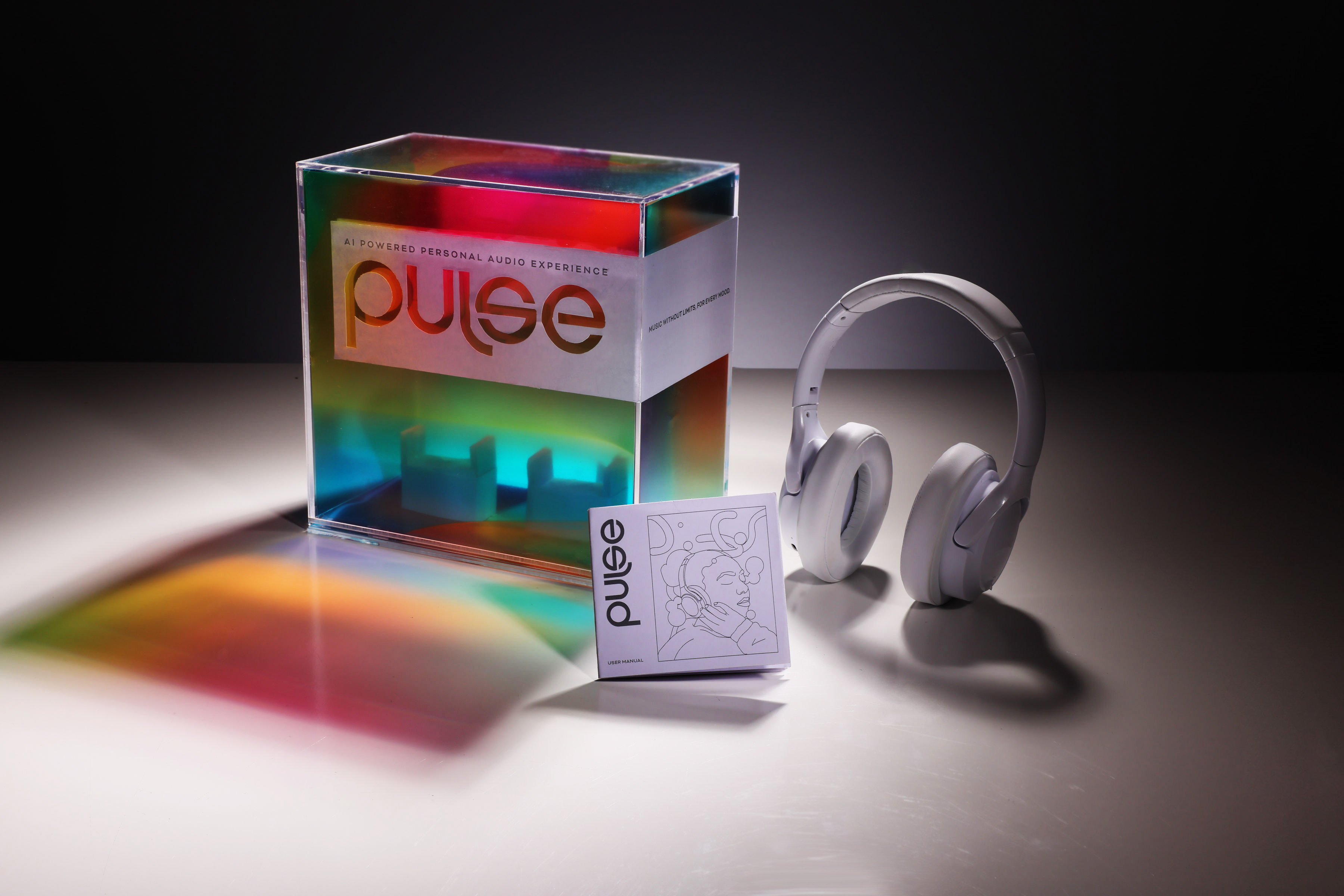 THE MOOD MATCHMAKER
This campaign highlights the product's ability to adapt to the listener's mood and activity level, and how it can enhance their daily experiences. Imagery shows the product being used by young, tech-savvy individuals who are listening to music in different everyday situations and appearing lost in the moment. Featuring action-packed and energetic shapes and forms around the user's environment - representing the music/auroa/vibes that the headphones give them.
-> Subway
-> Poster
-> Wall Mural
-> Instagram