PROJECT


BAO BAO Q
Chinese Barbecue Fusion


AWARDS

Graphic Design USA
2023 Graphic Design Award

WHAT I DID


Restaurant Brand Identity
Name & Logo
Copywriting
Illustration/Mascot Design
Packaging
Advertising
PROJECT DETAIL


Bao Bao Q is a casual American barbecue and Chinese fusion restaurant that specializes in bite-size dumplings filled with typical American barbecue foods and flavors. This innovative concept creates a surprising smoky and mesquite twist on dishes that typically would not have this type of flavor palette. Both dim sum and barbecue are traditionally sharing plates that bring people together, making Bao Bao Q a friendly and welcoming establishment.
YOU WIN SOME, WHEN YOU DIM SOME
With an unexpected crossover of traditional cuisines from two different countries, Bao Bao Q combines the elements that have led to the massive popularity of both Chinese and American cuisine. It's an exciting, daring yet familiar restaurant that delivers a unique dining experience.
BRAND VOICE
Warm - Friendly - Fun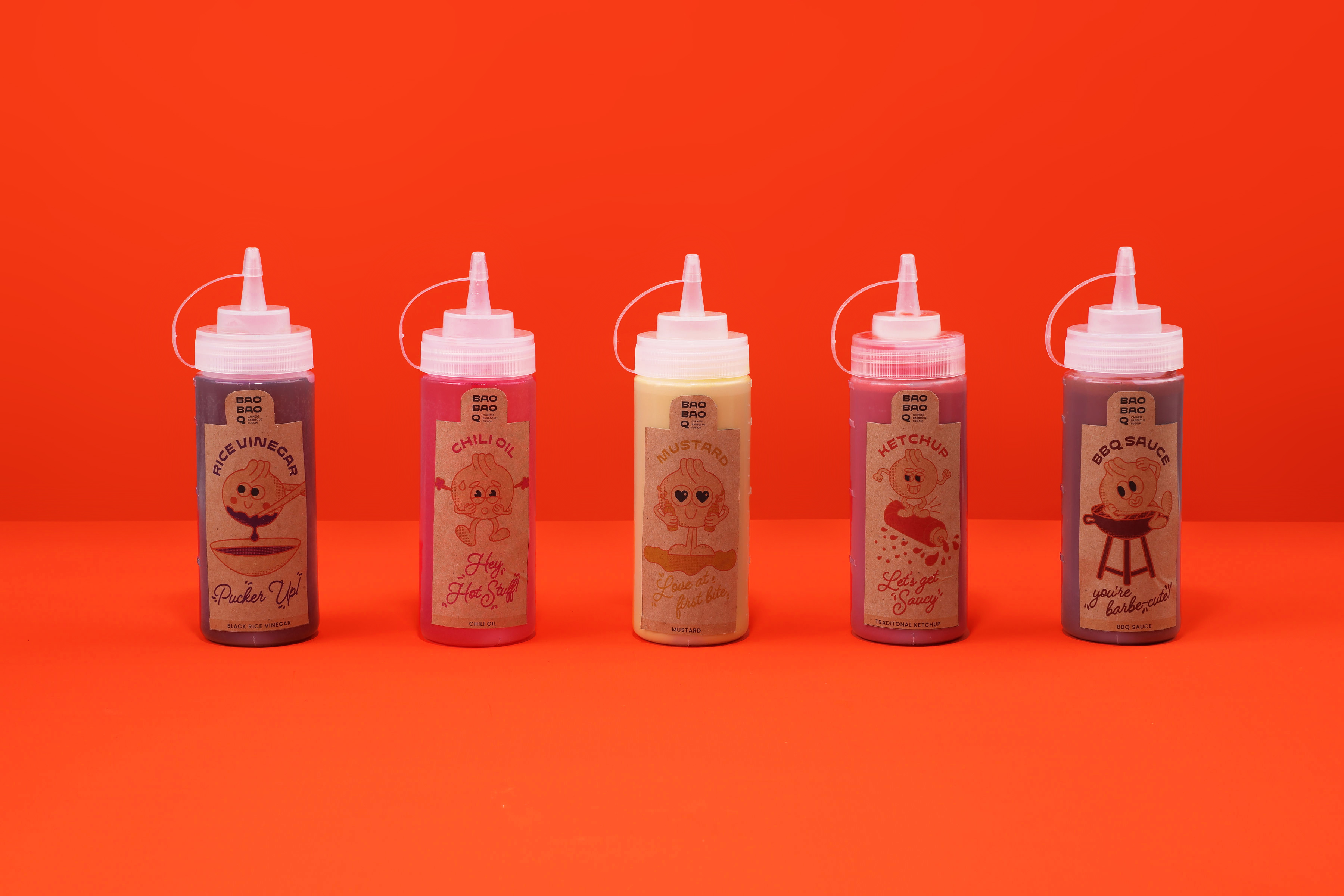 WHY CHOOSE WHEN YOU CAN FUSE?
This ad campaign emphasizes the fusion aspect of the restaurant paired with the cute fun Bao character
-> poster ad
-> bus stop ad
-> subway ad
-> instagram ad
WEB PRESENCE