PROJECT

WAGTECH
Hi-Tech Dog Toys
WHAT I DID
Name & Logo
Packaging
Copywriting
UI/UX
Advertising
PROJECT DETAIL


Wagtech is a line of automatic and interactive smart dog toys designed to provide pets with the fun, stimulating, and exciting exercise they need for a healthy life. Dog owners often have busy lives, which can make it challenging to find time to play with their pets. These dog toys act as remote control devices, which can be operated through the Wagtech app, making it completely hands-free for the user.
WHERE TECHNOLOGY MEETS TAIL-WAGGING FUN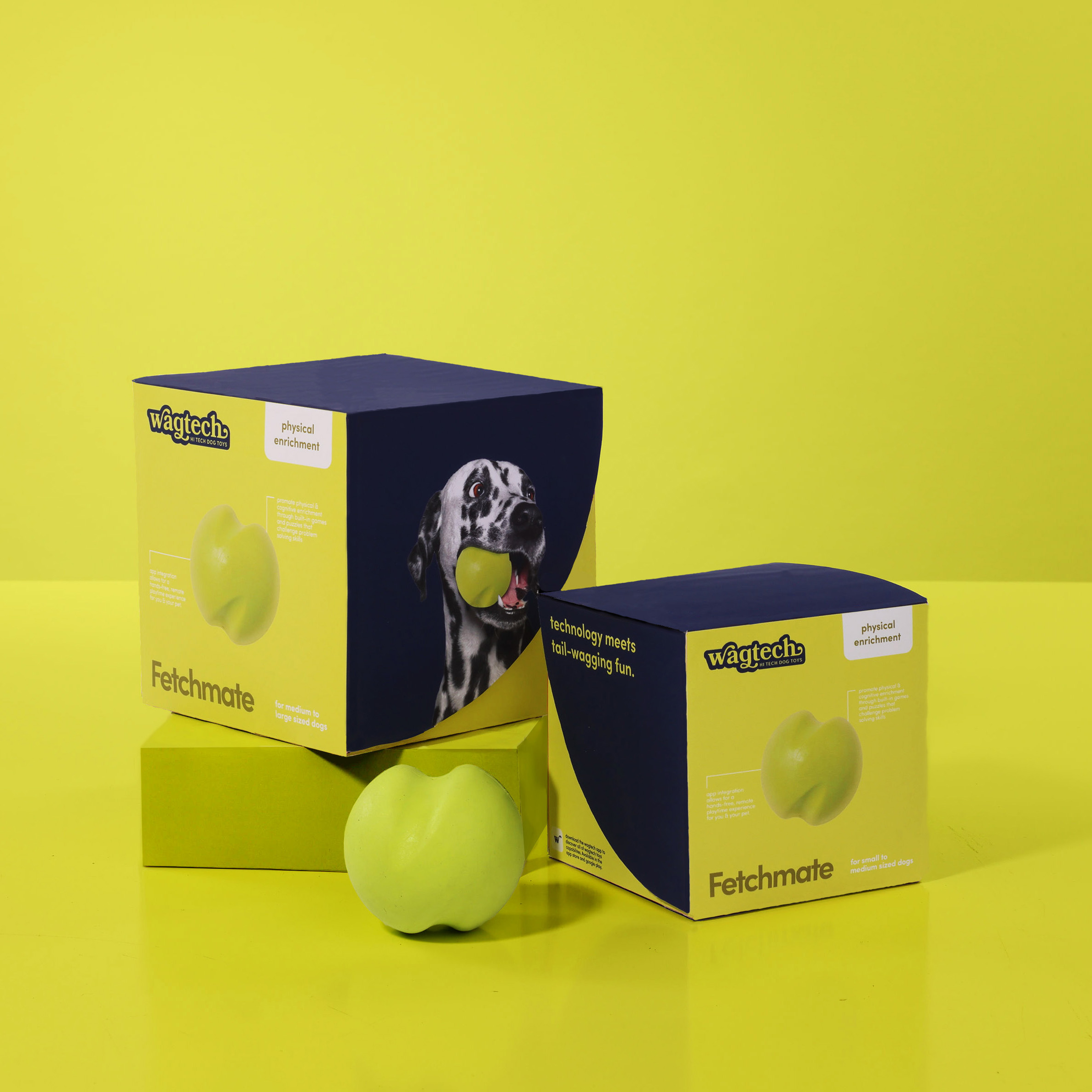 The product line focuses on three types of enrichment: physical (fetchmate), occupational (pawdroid), & sensory (tugrover), and is designed to keep your dog entertained and engaged, while helping them develop cognitive abilities.

BRAND VOICE

Intelligent - Friendly - Fun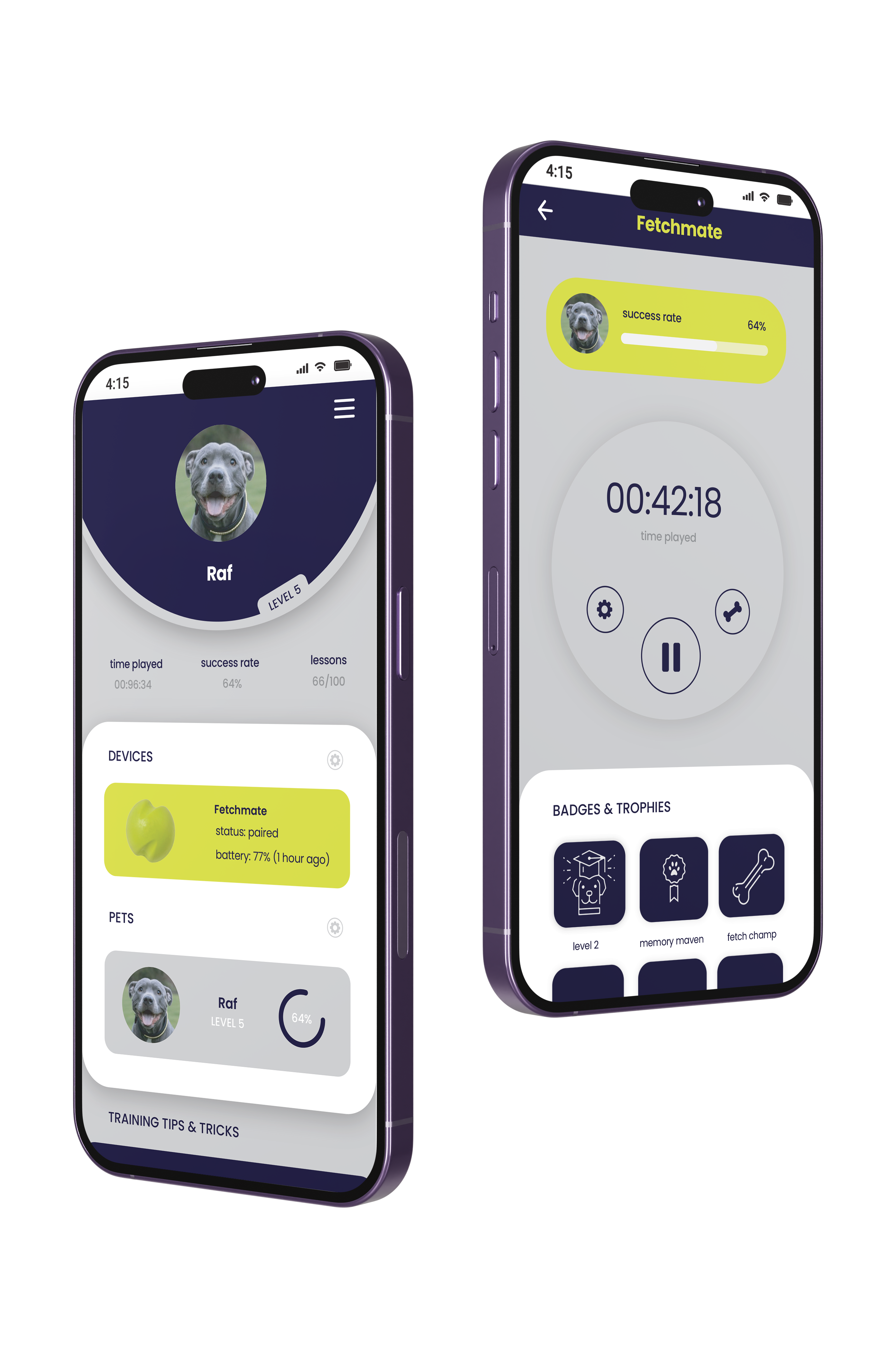 sitemap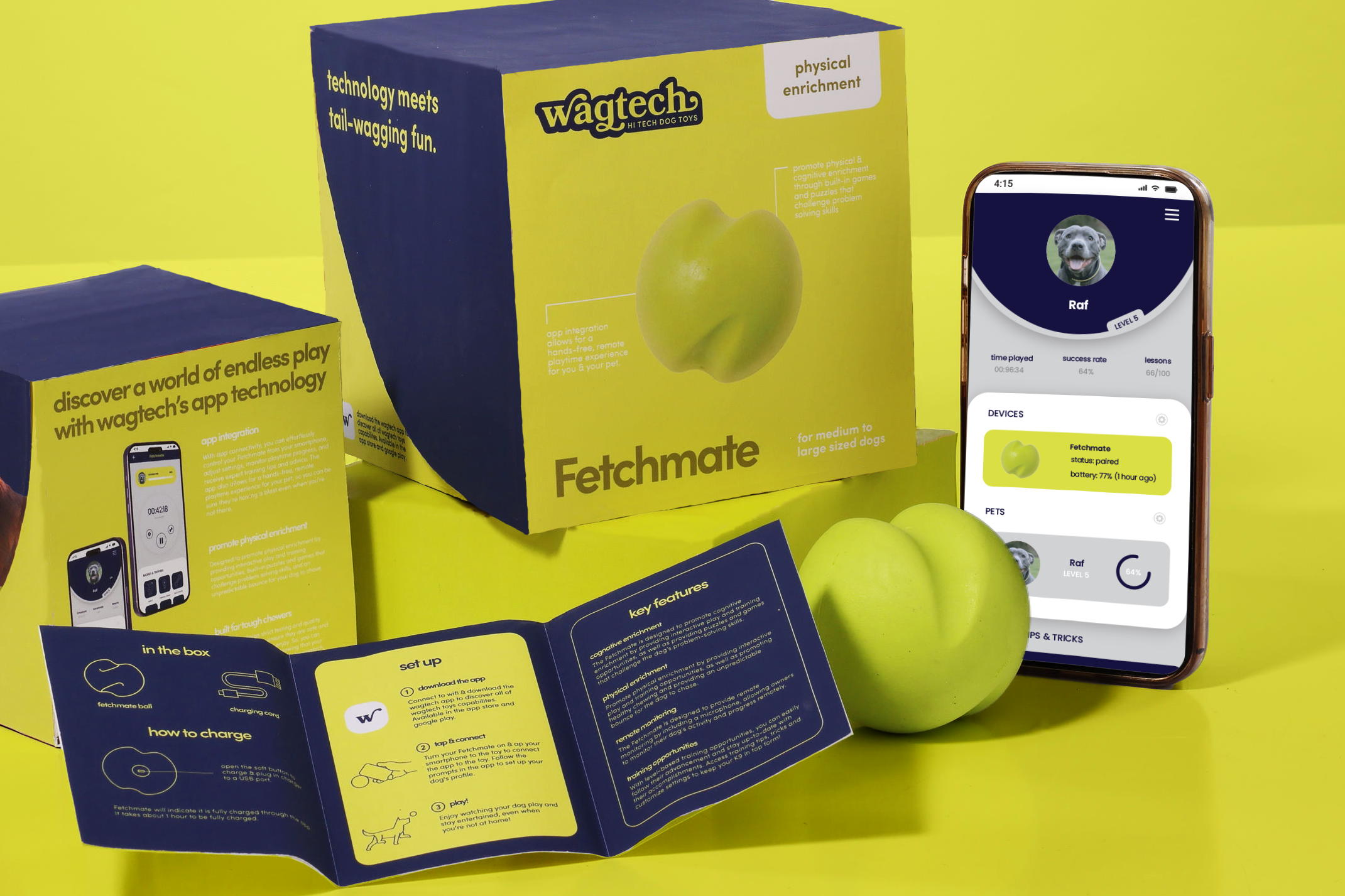 UNLEASH YOUR DOG'S POTENTIAL, ANYTIME, ANYWHERE.