PROJECT


FREYA
The Personal Closet Assistant


AWARDS


Communications Arts 2023 Interactive Finalist

WHAT I DID


Brand Identity
Name and Logo
Copywriting
UI/UX
Packaging

PROJECT DETAIL


Freya is a virtual assistant that is paired with an app that acts as a personal stylist and helps you get dressed everyday, log your wardrobe into your personal database, plan outfits, digitally try on clothes, and analyze your clothing usage/trends.


BE LESS STRESSED, AND BETTER DRESSED WITH FREYA.
In a world of overconsumption, particularly within the fashion industry, it's easy to keep buying without wearing what you already own. This often leads to following fads and trends instead of utilizing your own closet, perpetuating an unsustainable cycle of excessive spending and waste. Freya offers a solution to this problem by streamlining the process of getting dressed while making the most of what you already have.

The intention of Freya device & app is not only to digitally try on, plan and choose your outfits with the tap of your finger, but with the virtual personal stylist and clothing database, the user can continue using what they already have. With the intention and purpose of avoiding buying and over consuming in clothing you don't need. With the clothing usage analytics collection, the user is able to see how much of a use out of particular clothing items they get, in order to get rid of what they don't need.
BRAND VOICE
Intelligent - Futuristic - Affable
HOW IT WORKS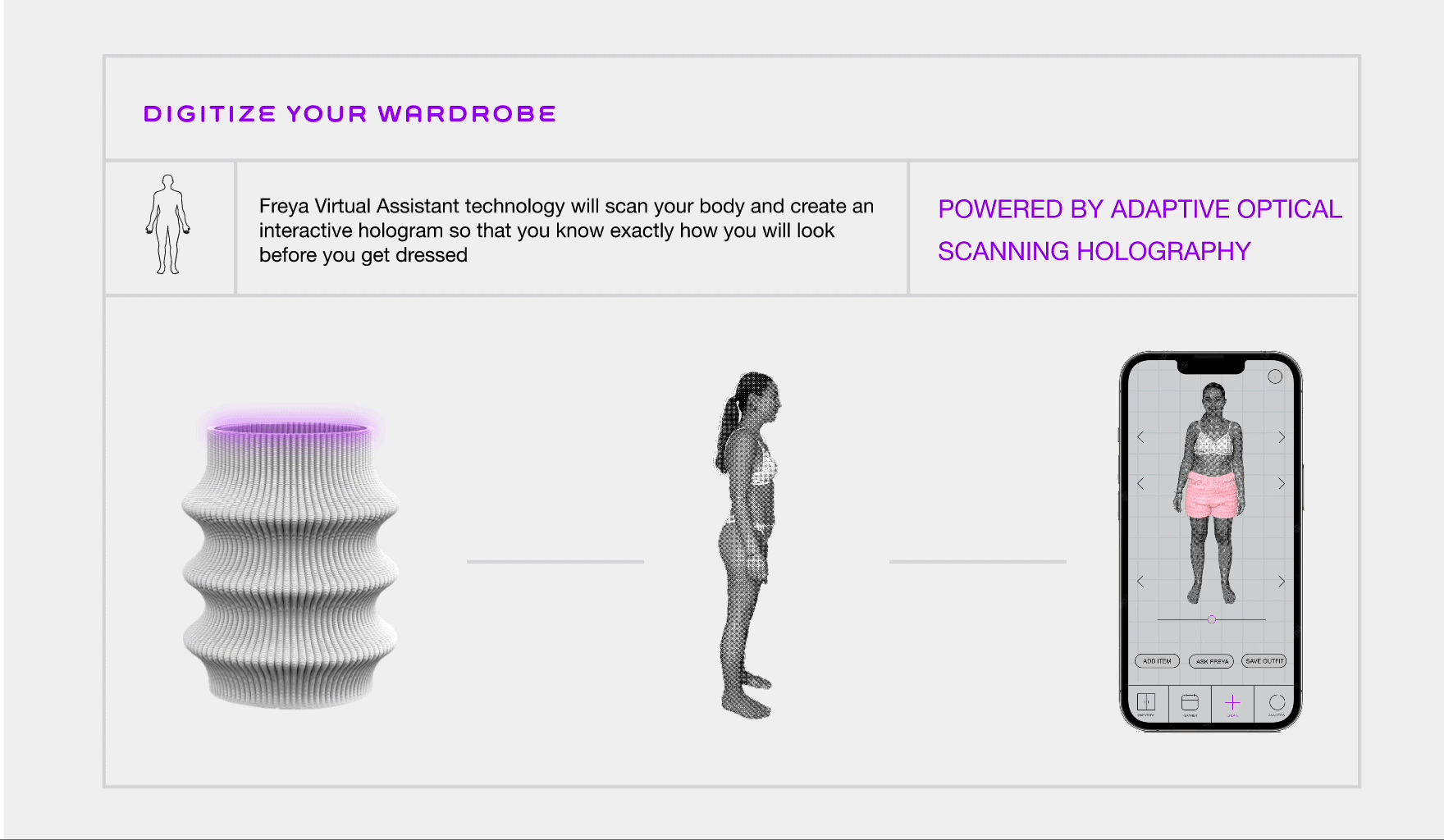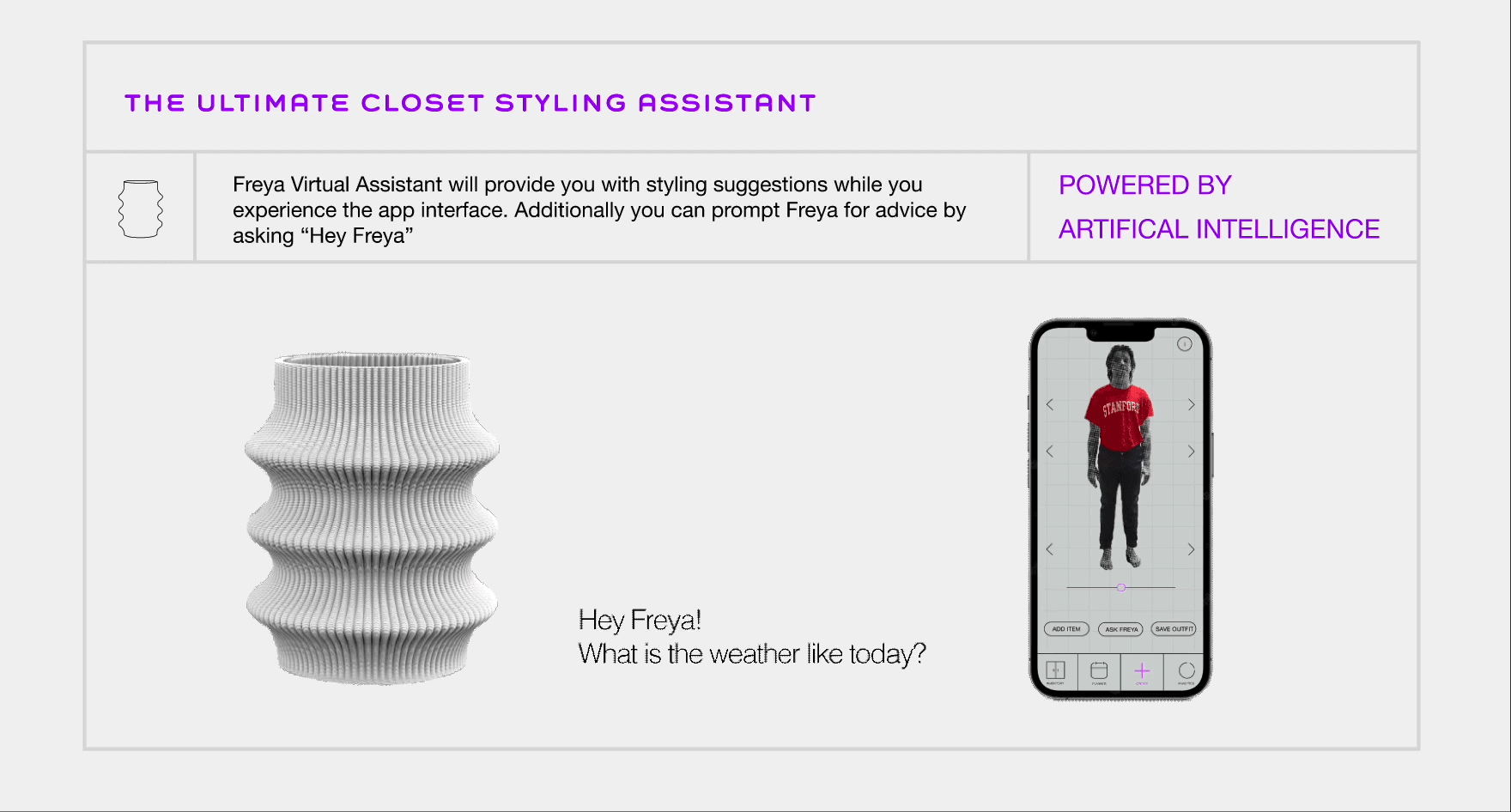 APP PROCESS